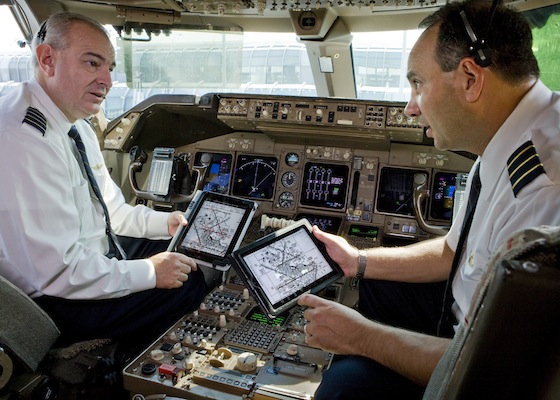 As part of its plans to eliminate paper on its cockpit by year end, Delta Airlines has announced on Monday that it will purchase 11,000
Microsoft Surface 2
tablet to replace the 38 pound pilot flight bag.
The Airline said the move is to cut fuel usage by 1.2 million gallons annually, cut carbon emissions by 26 million pounds and also reduced the number of paper usage by 7.5 million.
To kick off, pilots flying Boeing 757 and 767 will leave behind their usual flight bags for Microsoft Surface 2 tab, as the tabs will come in full flight charts, reference documents as well as weather information, in order to give crews the right tools to fly safe.